Travel Safety Info to Appear on Screens Around Iceland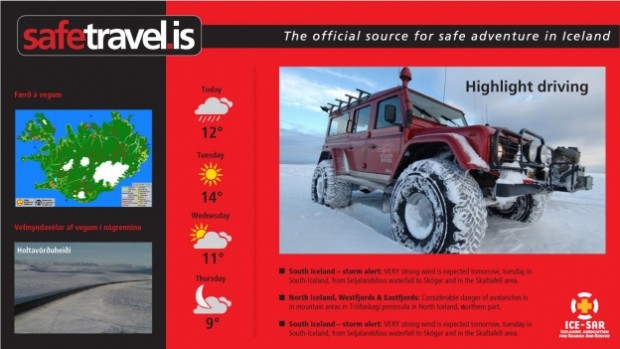 Thirty screens with travel safety information will be set up at the main tourist spots around Iceland. The monitors are part of a new information system run by the Safe Travel project.
The screens will be installed at large information centers, transportation centers, airports, large hotels and gas stations. Preparation for the project involved extensive consultation with the Icelandic Met Office, the Civil Protection Agency, the tourism industry and the Icelandic Road Administration.
Providing information to visitors is an important tool in accident prevention, particularly in a country where weather conditions can change rapidly.
The screens will include warnings, weather forecasts, travel tips, the 112 national emergency number and road conditions via webcam.