Ice Tunnel to Open Next Year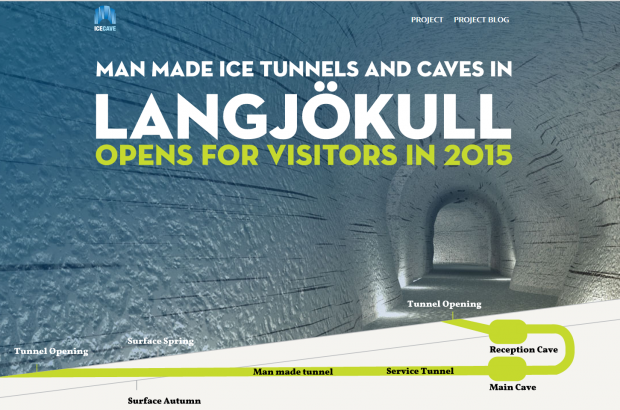 The ice tunnel being constructed in Langjökull glacier is set to open next year. At 300 meters, the man-made ice tunnel will be the largest in Europe and among the largest in the world.
Sigurður Skarphéðinsson, who is heading the project, is expecting that 25,000 to 30,000 tourists are to visit the tunnel next year. The tunnel is 500 meters long and takes visitors 30 meters down into the glacier. Visitors will be able to view exhibitions and dine inside the tunnel and it will be possible to book the area for special events such as weddings.
The tunnel will be open eight months of the year and according to Sigurður they will be following movements in the glacier daily to ensure safety.