Cycling Iceland map 2013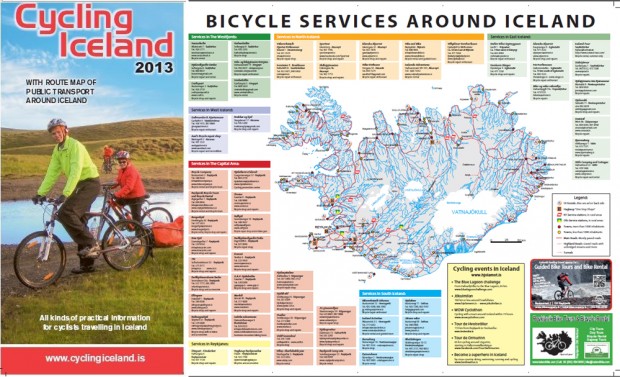 Iceland has a lot to offer for those who choose to use a bike to discover the land of fire and ice. This summer a unique map was released where travellers can in one place find practical information, a list of bicycle related services and public transportation.
Service providers across the country
The map is published by the company Hjólafærni Iceland. It has diverse practical information for people who travel by bike, such as the weather, roads, etc., and information on service for cyclists, divided by region.
Public transport in one place
Thanks to the map, all public transportation in Iceland is now for the first time accessible in one place. The card is like a "Tube Map" and shows in different colours all the travel routes of public transportation offered throughout the country. Not only buses but also ferries and flights and then links to home pages of service providers.
Download the PDF-version (12 mb):
Cycling Iceland map 2013