Applications for grants from the Tourist Site Protection Fund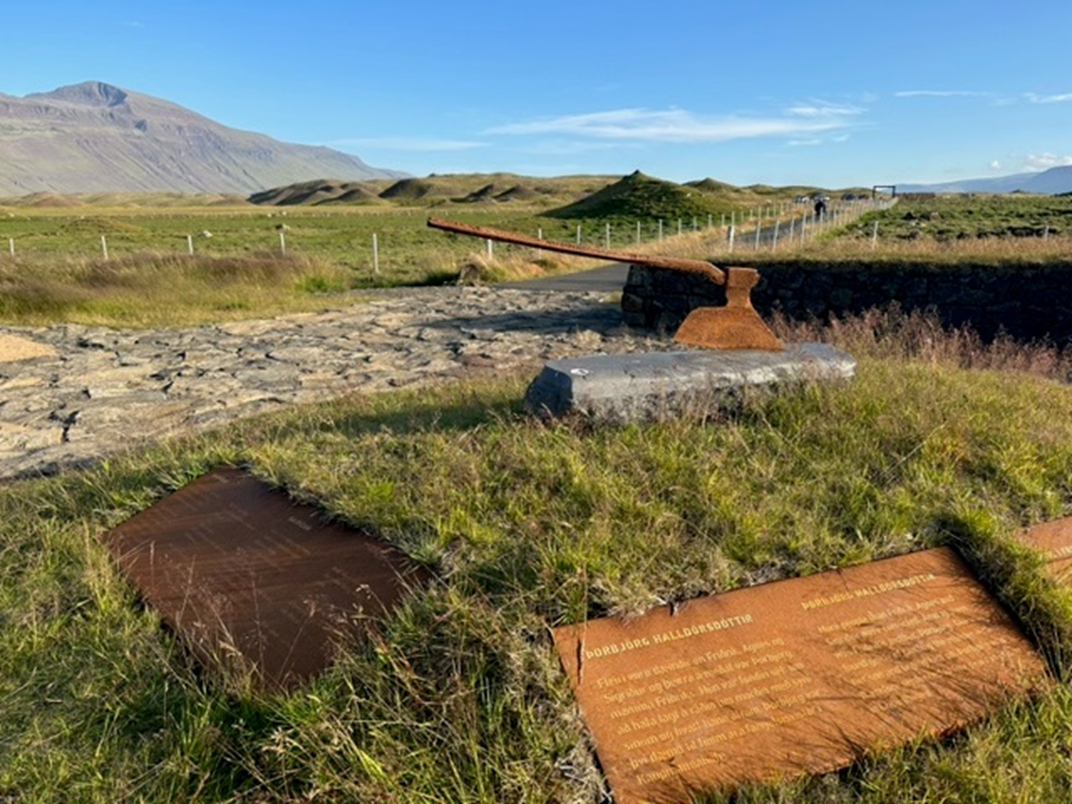 The Tourist Site Protection Fund has opened applications for grants for construction in the year 2024. The deadline for submitting an application is 1 PM on Thursday 19 October. Applications received after that time will not be considered.
What is eligible for a grant?
The Tourist Site Protection Fund supports the development and protection of tourist destinations and tourist routes owned both by private entities and municipalities.
The fund may finance projects relating to:
Tourist safety.
Nature conservation and development.
Maintenance and protection of structures and nature.
Financing of preparatory and design work necessary for the aforementioned projects.
Photo: The construction of the historic site at Þrístapar in North Iceland
is is among the destinations that the fund has financed.
The Tourist Site Protection Fund may not:
Provide grants to cover the operating costs of structures, nature reserves or other tourist attractions.
Provide funding for projects that have already been completed.
Support companies engaged in the operation of tourist attractions in excess of the maximum amount allowed according to Commission Regulation (EU) no. 1407/2013 (de minimis rule) now a maximum of EUR 200,000 for each 36-month period, less other grants from public funds which the person in question has received for the same projects during the same period.
Pay the applicants' fixed salary costs
Provide grants for development of tourist attractions that are not open for free to the general public. However, a fee may be charged for any services provided.
Projects that are on the national plan for development of infrastructure for the protection of nature and cultural heritage are not considered for grants from the Tourist Site Protection Fund.
Grants are paid out in accordance with the fund's regulations and applicants are encouraged to familiarize themselves with the regulations (available in Icelandic). Grants are only awarded for projects and not for places or individuals.
Two types of grants
On the application form, the applicant is asked to classify the application according to the nature of the project into either category 1 or 2, as seen below:
1. (New) services / facilities on a tourist site / route:
These are:
- A project in a place that is not already defined as a tourist destination but the person in question is interested in making it one.
- New services or facilities at an already defined tourist destination. The project will increase the capacity of the site or area.
2. Improvements for nature conservation and / or safety at a tourist site or tourist route:
These are:
- Projects where the existing facilities at a tourist destination related to safety or nature conservation are being improved or repaired.
- Increased capacity for receiving tourists, but the level of service is not increased.