Vatnajökull National Park added to UNESCO's World Heritage List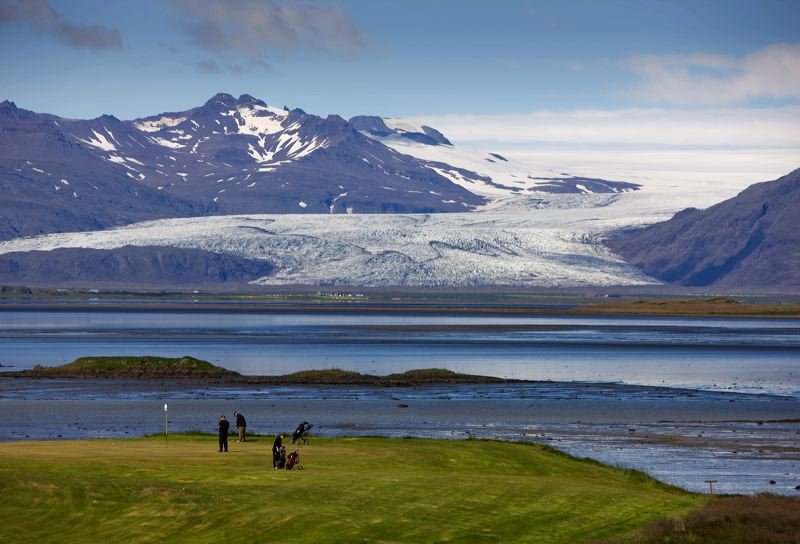 Photo: ©Ragnar Th. Sigurðsson
Vatnajökull National Park has been inscribed on UNESCO's list of World Heritage Sites. The decision, which was taken at a meeting of the World Heritage Committee in Baku, Azerbaijan last Friday, confirms that the natural environment of the Park and the Nature Reserve at Lónsöræfi have a unique value to humankind.
Vatnajökull National Park, in southeast Iceland, covers an area of over 1,400,000 ha, nearly 14% of Iceland's territory. It numbers ten central volcanoes, eight of which are subglacial. Two of these are among the most active in Iceland. Volcanic areas are home to endemic groundwater fauna that has survived the Ice Age. The area is unique due to the forces of the nature that shaped it, an interplay of fire and ice and the resulting geological diversity.
The Icelandic Government's proposal for the inscription of Vatnajökull National Park on the World Heritage List was presented to the office of the World Heritage Convention in Paris in January 2018. Since then, the proposal has been under review by the International Union for Conservation of Nature (IUCN), which assists the Committee in evaluating the value, authenticity, integrity and the status of protection of the natural sites that are nominated to the list. As well as recognising the unique natural environment of the park, the Committee's decision also serves as an affirmation of the Icelandic Government's decision to establish the vast national park and aids the conservation and management of the area.